You are here
Delhi Mall Shadiipur
Address :
Delhi Mall
110008
New Delhi
The Delhi Mall, a part of Leela Sky Villas, Navin Minar is a part of the first mixed-use project in New Delhi which will mark a new era by transforming commercial spaced and redefining the lifestyle trends in modern times. Ultra-prime location, advanced infrastructure spread over 5 acres, and the state-of-the-art amenities produce the ultimate commercial atmosphere. Location is one of the most vital factors for the success of any premium brand to set its foot in the market. Which is why we bring you a location that connects seamlessly to the business world.
Thoughtfully designed with commercial spaces, this mall will have one of the largest superplex in India. With ground 1 and two reserved for luxury retail, this commercial project has been receiving an overwhelming response. Perfect for the wholesome shopping experience, the third and the fourth floor is reserved for the food court, entertainment, and cinemas. The 5th floor accommodates pubs and brewery.
Not only this, but Delhi Mall is also offering 6th to 10th floor reserved for boutique luxury showrooms offering the never-before commercial opportunities. Developed by an established group and managed by a dedicated team of realty professionals, this commercial project is offering flexible and customer-friendly. This project will undoubtedly become the most favourite destination for the residents of Navin Minar offering ultimate shopping and entertainment with loads of food to binge on!
Delhi Mall Project Highlights :
The Tallest building in Delhi.
First Five Star Hotel Residences in Delhi with Hotel Like Services.
First mix use development in Delhi.
13 feet floor to floor height, First time in India.
4 & 5 BHK Apartment with Private Swimming Pool.
Helipad Restaurant with World's highest Glass Bottom Pool.
Delhi Mall Brands : Brands associated with Delhi Mall - INOX, Waffle Wallah, Chai Point, Chicago Pizza, Bombay Toastee, Enamor, Belgian Fries, Clarks, Crocs, Gianis, Barista, Wrap it up.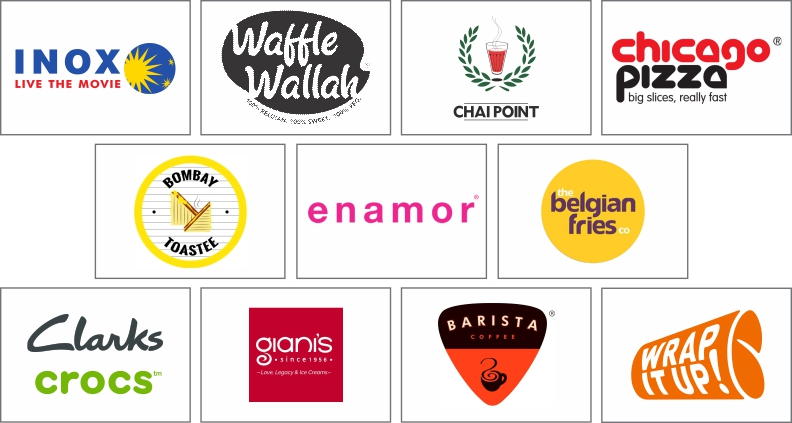 Delhi Mall Shadiipur Floor Plans