You are here
India's First All Women Supercars Club launches prelude to the International Woman's Day
India's First All Women Supercars Club launches prelude to the International Woman's Day
Leading 30 women from different walks of life to be a part of this luxury club introduced by Big Boy Toyz
National, February 2022: Big Boy Toyz, India's leading pre-owned Luxury Car company, introduces India's first ever all women supercars club, a community for women passionate about cars. The launch of the club commences with a flag-off at the BBT Gurgaon showroom heading towards the Aravali Hills on 20th February 2022 at 8:00 AM. The 2-hour drive ends back at the BBT showroom followed by brunch, music and fun activities at the store for the super women. Mrs Ritika Jatin Ahuja, COO, Big Boy Toyz, is the one behind the conceptualisation of this community for women car lovers. At the venue one can experience a relaxing foot & shoulder massage by one of Delhi's luxury salons, Levo along with a live makeup studio kiosk for all the wonder women there. This also includes customised jewellery designing for all the wonderful women by Aetee Jewellery. The event will also witness some mesmerizing art work by Michelle Poonawala at the brunch.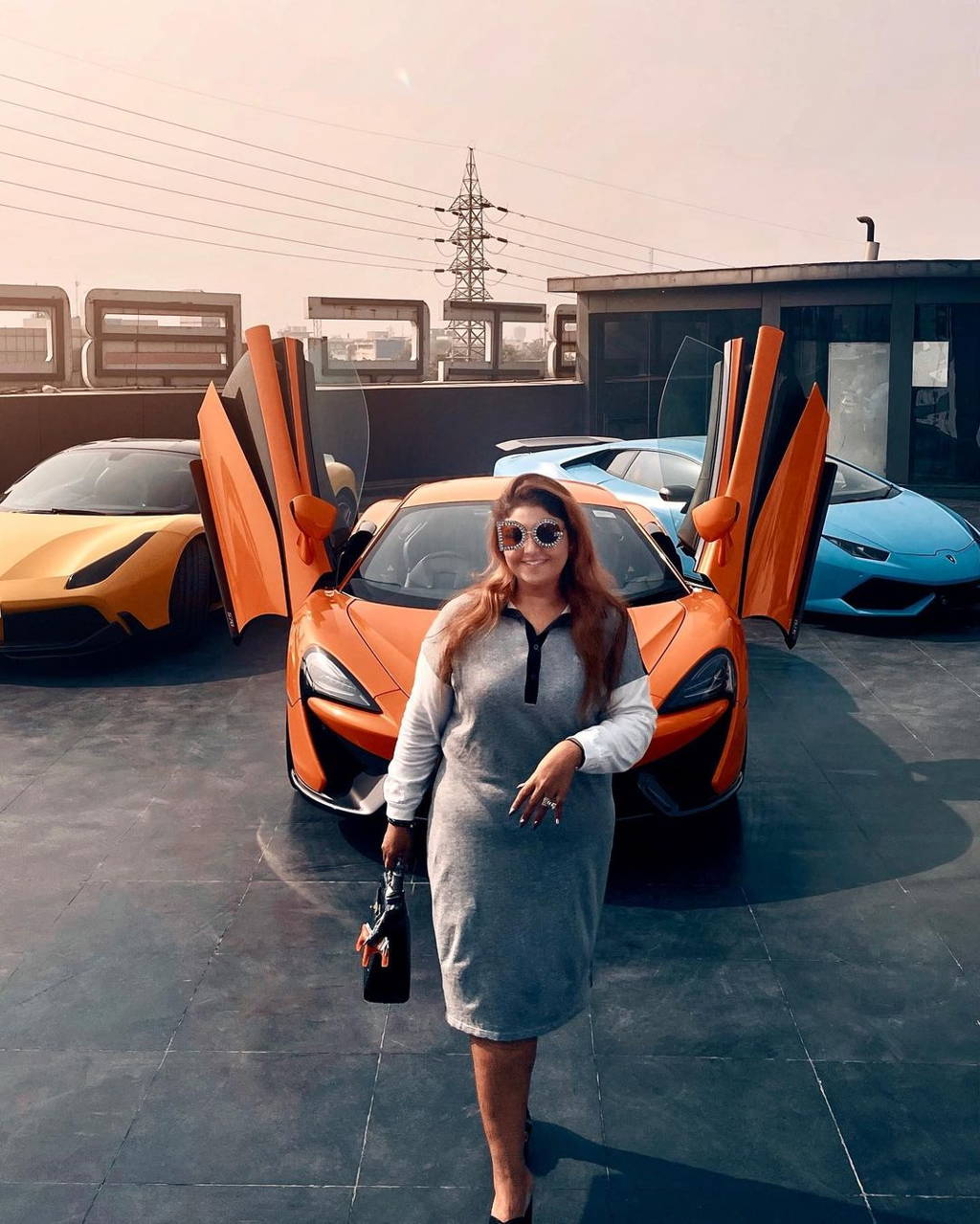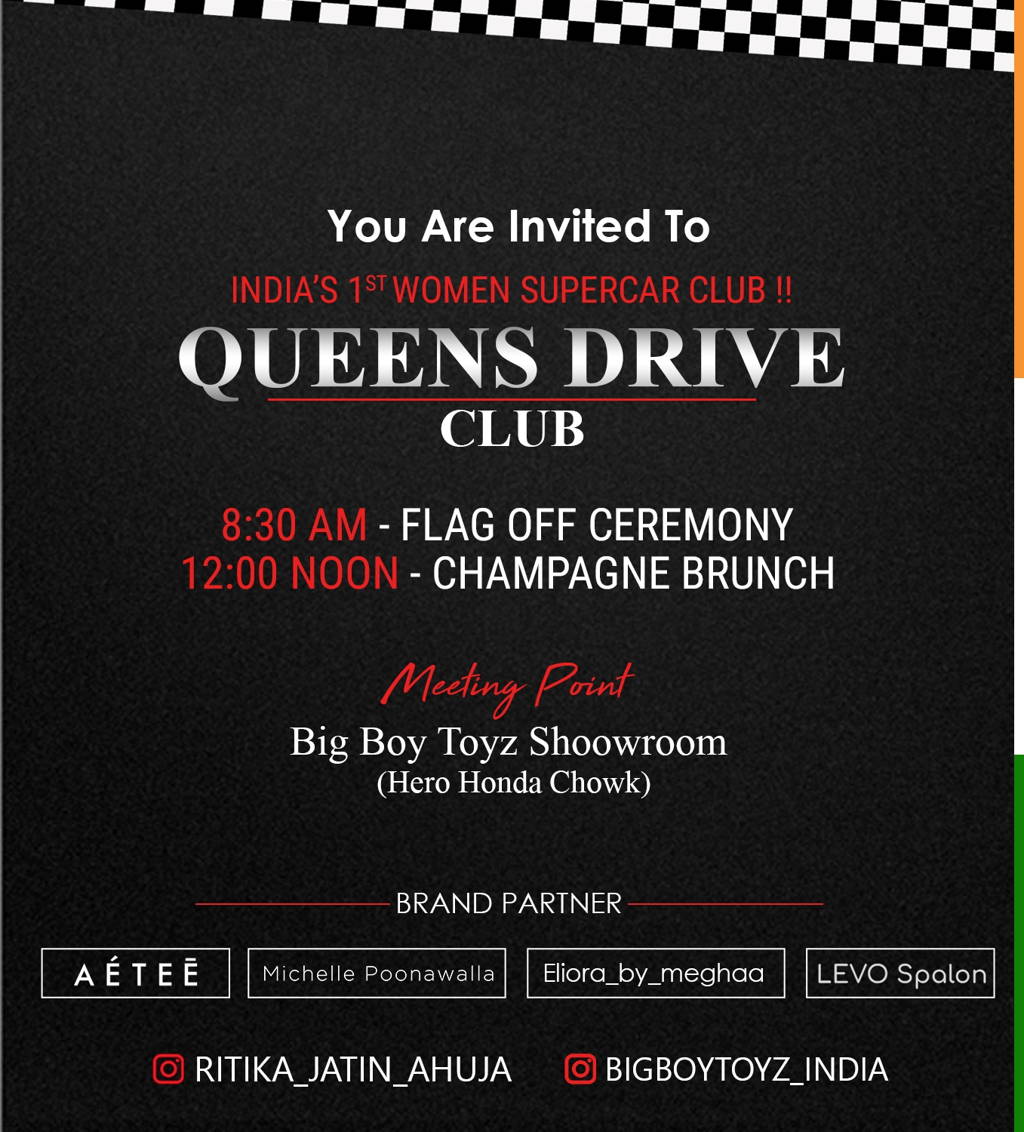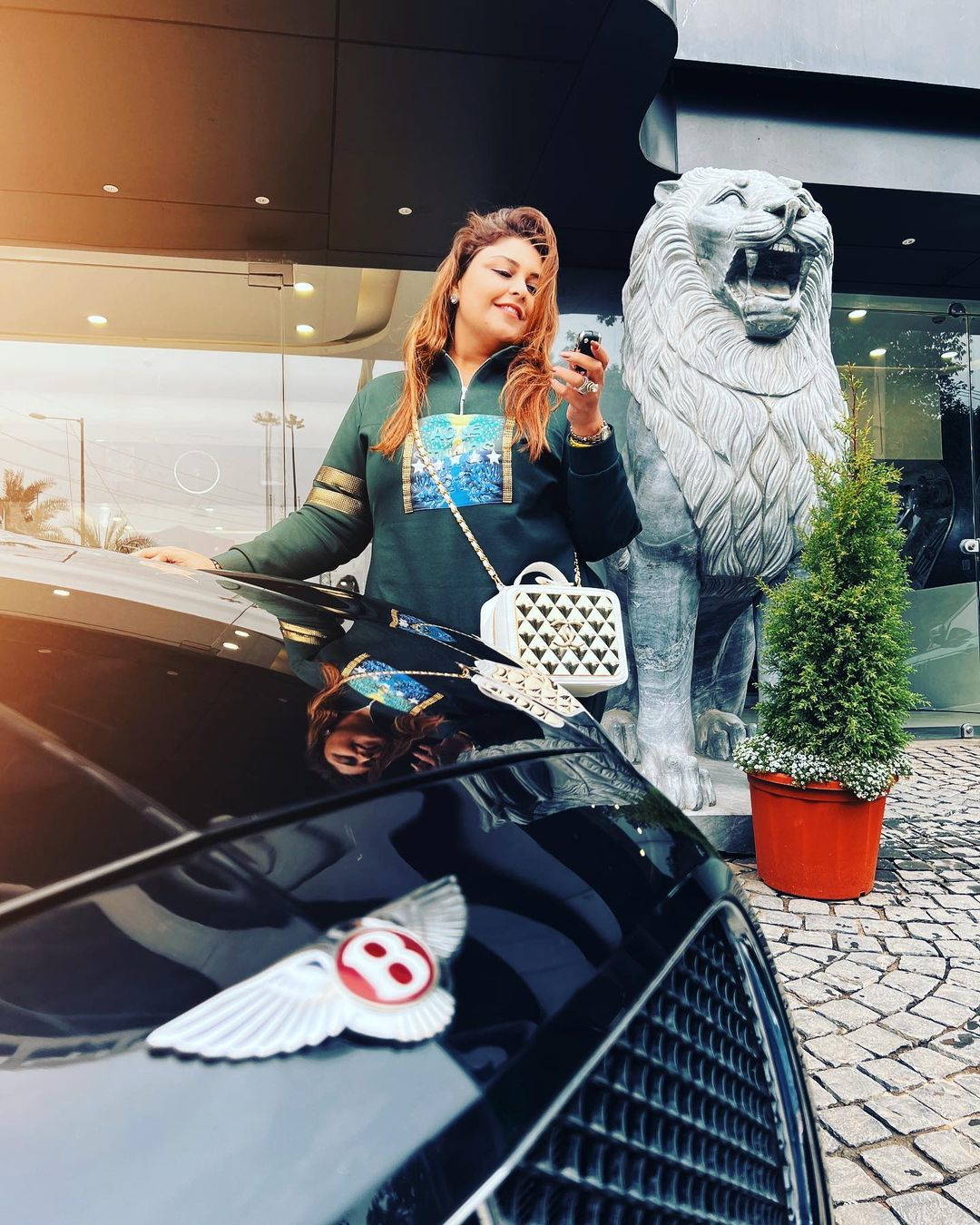 Thirty leading women from different walks of life are coming together along with their supercars for the launch of the club. Some of these names include the Founder Mrs Ritika Jatin Ahuja along with Michelle Poonawala, Biker Dr Neharika Yadav, Chandni Dhingra, Kanika Tekriwal - Founder and CEO, JetSetGo Aviation Pvt. Ltd, Sugandh Jolly - Co-founder Wonderland and Early Learning Village, Deepali Kalra, Biker Roshni Misbah, Co-Founder, Smart World Developers - Aishwarya Bansal, Rally Driver Garima Avtar among others.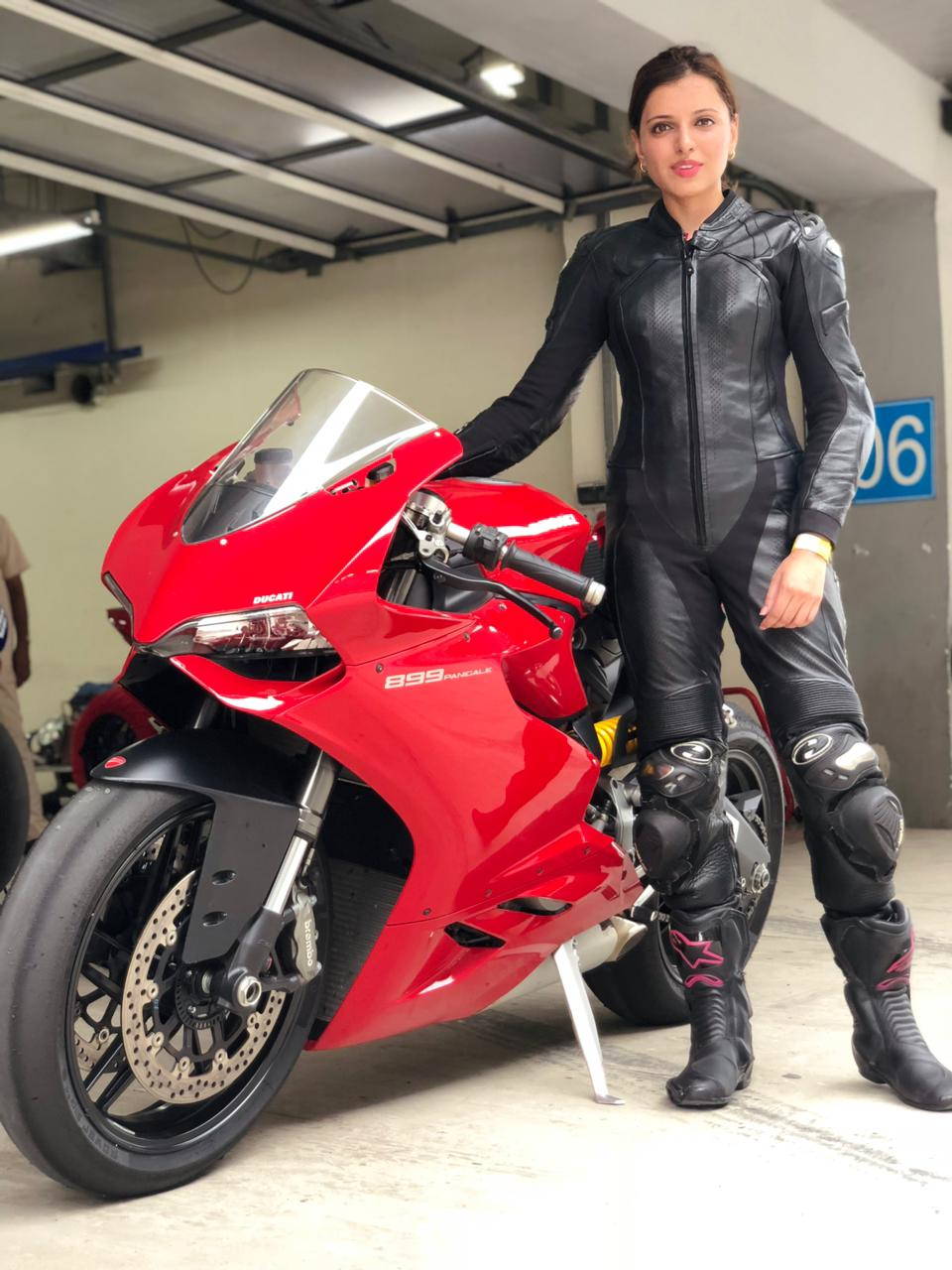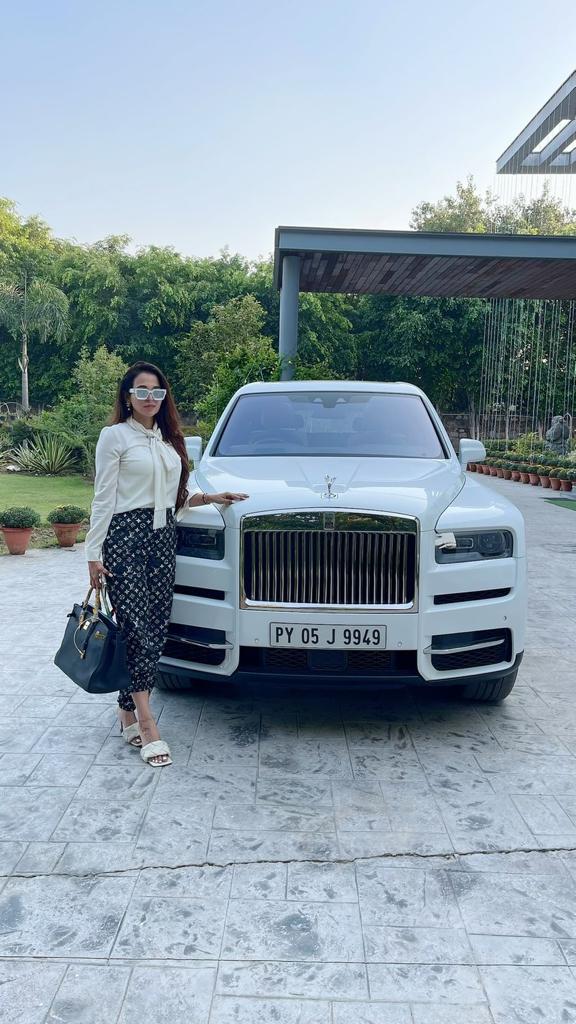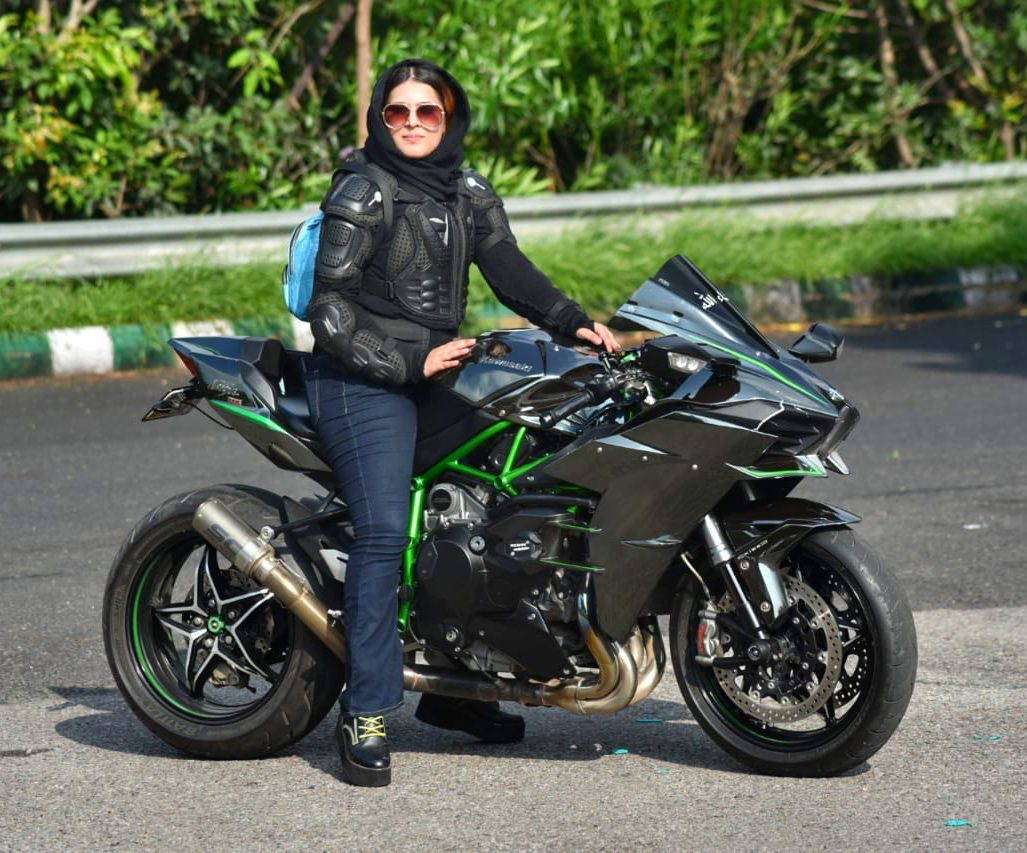 Mrs. Ritika Ahuja, COO, Big Boy Toyz and Founder of this club said, "I am a car enthusiast and I enjoy going on long drives and talking about cars. I know many women who love talking about their cars, the journey so far with their personal favourite and are passionate about it. This love, enthusiasm and excitement inculcated the idea of creating a community, a club where women can talk about their interests, things they love and connect with each other. This club aims at bringing together like-minded women from different industries, who have left no stones unturned to stand out in the society, who have followed their passion and are leading a successful life today. This club is a strong community for women to feel empowered.  With this event, I look forward to building this community where women drivers and car fanatics can come together, support each other and be a part of the first ever female supercar drive."
Website: Big Boy Toyz 
About Big Boy Toyz:
The showroom of Big Boy Toyz houses pre-owned luxury, exotic, and imported cars for sale in India. With a collection of over 100 rare exotic supercars, every pre-owned exotic car in the inventory goes through BBT's highest level of scrutiny, assuring utmost quality standards.  BBT has built a trustworthy name in the industry with over 7600 satisfied customers, it has also found favour with a large list of celebrities and cricketers such as Twinkle Khanna, Yuvraj Singh, Dinesh Karthik, Hrithik Roshan, Riteish Deshmukh, Honey Singh, Bpraak, Shilpa Shetty and Virat Kohli among others also possess a glittery set of four wheels from BBT. The digital platform plays an important role in revenue generation for the brand. BBT has showrooms in Gurgaon, Mumbai, and Hyderabad with expansion plans in place for Ahmedabad and Kolkata.
About Ritika Jatin Ahuja:
An Entrepreneur. A Chief Operating Officer. A Mother. A Luxury Influencer. These are just a few feathers in the hat of Mrs. Ritika Jatin Ahuja, the COO of the renowned luxury car dealership, Big Boy Toyz. Passionate about all things business and luxury, Mrs. Ritika has a decorated career trajectory during which she has conquered innumerable incredible feats.
Hailing from one of Delhi's most prestigious schools, Modern School Barakhamba Road, Ritika began her journey as an interior designer, gaining a specialization in the interior designing of jets and yachts from the University of Arts, London, along with a professional course in 3D Animation and Software Coral.
Blessed with an artistic mind, her imaginative skills have truly seen no boundaries when it came to shaping her rewarding and fulfilling career path. She spearheads the merchandise & marketing section at Big Boy Toyz, one of Asia's largest super exotic car destinations. As the Chief Operating Officer, her key role is to ensure that the team successfully markets the product portfolio consisting of stationery, decorative items and lifestyle products.  A well-conceived effort, planning and execution from her side became the reason for the bright and fruitful inception of the Merchandise section. At Big Boy Toyz, Ritika is also deeply involved in the company's marketing strategies and efforts.
Adding to her unparalleled vision and drive, Ritika is the founder of the Women's Supercar Club of India, which currently has 30 committed members and is growing at a steady pace. Being passionate about sports and vintage cars herself, Ritika brings like minded women under the organization and gives them the platform to explore and embrace their combined love for supercars.
Her leadership and motivation are unlike any other and have been recognized by esteemed platforms as well. Winning the National Excellence Award 2018, the Women Entrepreneur award 2018, Young Women Leader in Operations by the Indian Conventions, Most Influential Leader of the 2018 by Transformance Forum and the Gem of India Awards by AIAC goes to show her steadfast and true blue demeanor which has been the catapulting differentiator in setting her apart. Her unfazed passion for perfumes along with the standout entrepreneurial journey has also fetched big time coverages on CNBC TV-18, Business Standard, YourStory, She Magazine, Business Connect and more.
Not only is Ritika a force to be reckoned with in the business world, but she is also a dedicated mother to her children and is an active part of their daily lives. She strikes the incredibly difficult balance of work life and motherhood and does so with the utmost grace, conquering both worlds with ease. Even through her countless achievements in her professional life, Ritika remains grounded and in tune with her personal life and makes space for family and her passions, positioning herself as a great source of inspiration for many.
Featured Events - View All
The latest events in malls - product promotions, celebrity visits, product launches, events for kids, band performances, DJ Nights, Festival Celebrations, Social Causes and more.