You are here
A week long Friends' Reunion Celebrations are in full swing at Pacific Mall NSP
A week long Friends' Reunion Celebrations are in full swing at Pacific Mall NSP
As the Friendships' Day gatherings sprang across the country, Pacific Mall is celebrating an event named 'Friend's Reunion', which started on 1st August and will continue till 7th August. Thousands of friends and buddy groups are paying visits to the mall to enjoy a host of playful activities and offers specially curated for them. The event is being to celebrate the spirit of friendships. Everything has been thematically put together to give the modern contemporary vibe of lasting friendships, which has been categorically praised by the audiences.
One of the most popular graffiti art displayed at Pacific Mall NSP is Netflix's famous web series Friends graffiti art, created by Delhi Street Art. Many people are clicking selfies in front of the FRIEND's graffiti, posting pictures on social media accounts, tagging Pacific Mall NSP, and getting discounts in some of their favourite restaurants.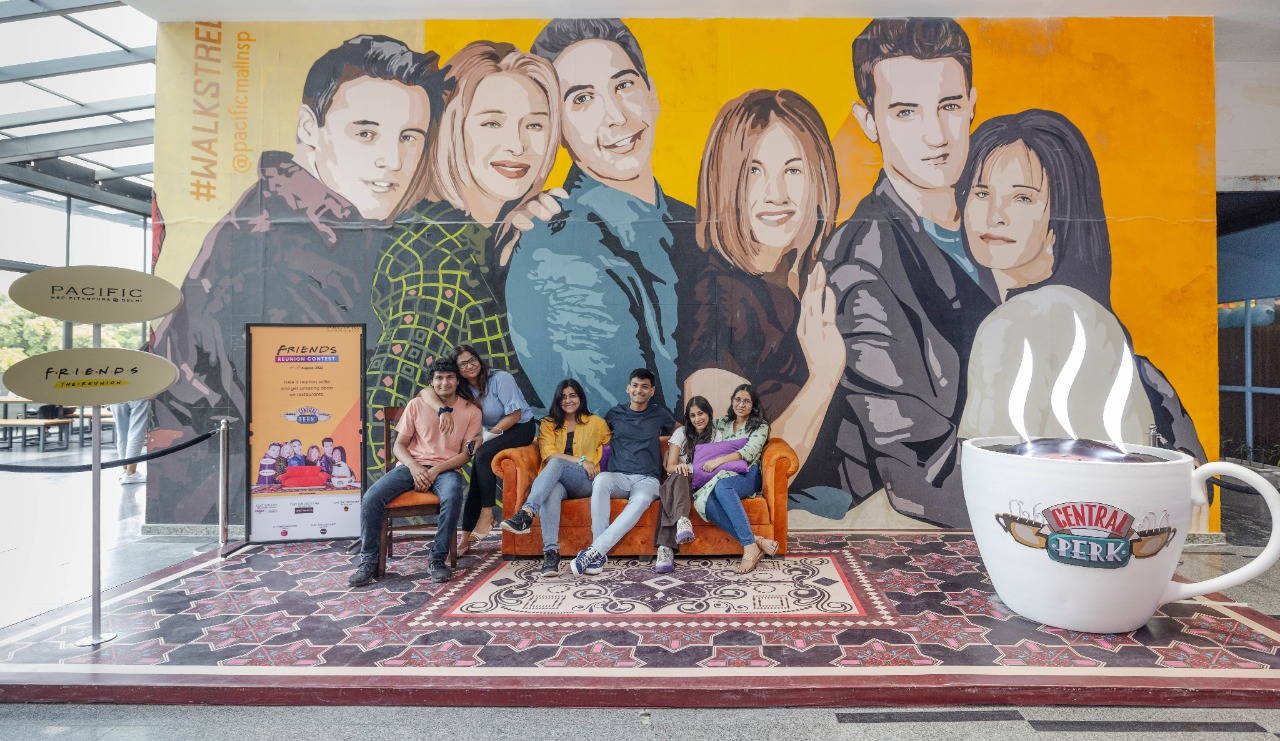 A people's favourite treasure trove of the popular cult show, Friends has also found its place in the mall. The famous Friends' sofa setup has also been installed so that groups of friends can be clicked in the same manner as the show.
Mr Abhishek Bansal, Executive Director, Pacific Group, said, "Friendship Day is one of the most important occasions which calls for reunions and celebrations. Pacific Mall NSP has given exciting offers so that groups of friends can get together and recall fond memories of their friendships. College-going students, office goers, teenagers and even old friends are gathering at the event and enjoying the fun-frilled set-ups, graffiti, and discount offers. They are emerging in small and large groups and posting pictures on their social media profiles."