You are here
An Imposing Ram Setu Structure Installed at Pacific Mall D21; Marks An Opulent And Magnificent Visual Retelling Of Ramayana
An Imposing Ram Setu Structure Installed at Pacific Mall D21; Marks An Opulent And Magnificent Visual Retelling Of Ramayana
A unique Ram Setu structure has been installed in Pacific Mall D21, to recreate one of the most memorable chapters of Ramayana, Ram Setu, and invoke a theatrically pleasing experience among visitors by Pacific D21 at its 2 day Dussehra event. Attracting attention across horizons, it is a rare feat achieved by Pacific D21 as it has never been attempted by any mall. The Ram Setu structure has been constructed by traditional Calcutta artisans. Envisioned and executed on a massive scale, its special attraction is the seraphically carved out stones which are engraved with golden letters of Ram. It is to create a resounding experience where Lord Ram and his army constructed a stone bridge with his name carvings to cross the sea and free Goddess Sita from the captivity of demon king Ravana.
Drawing praise and awes from customers, another highlight of Pacific's epic Ram Setu reconstruction is the specific detailing in Srilanka's design. To bring into life the folklore 'Sone Ki Lanka', which was later burnt into ashes by Lord Hanuman, golden wrapped mirror acrylic colours have been used to present history on a grand scale and give a real-time experience to viewers.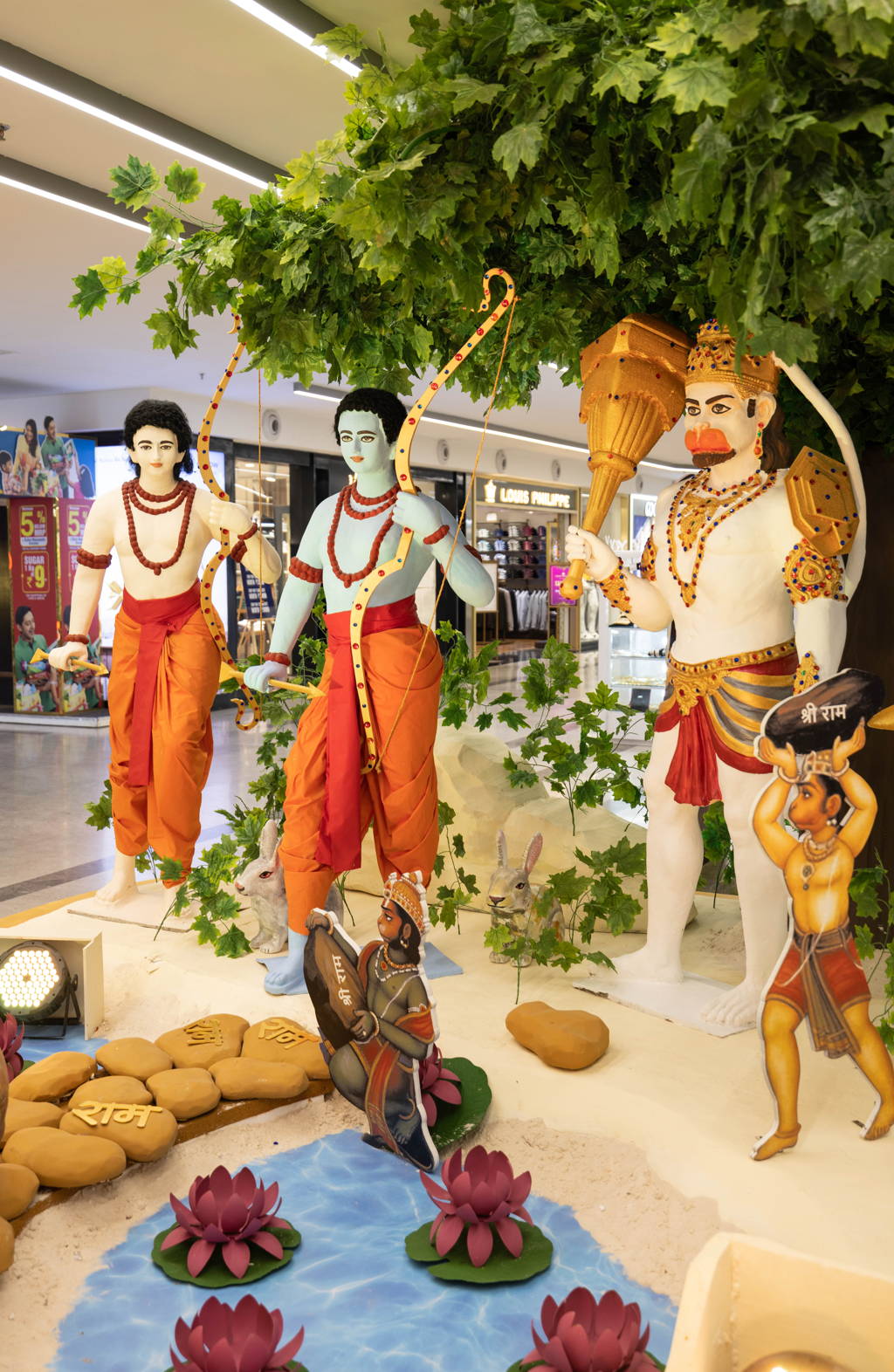 The event also has a Dwarka Garba Night from 1st to 2nd October. The two-day event is expecting a footfall of approximately 4000 families. Dwarka Garba Nights will serve a special Vrat buffet for fast-keepers and also provide Shopping Vouchers for fusion and renowned brands. Foot-tapping music with special Garba beats is an add-on. Special and exciting competitions will also be held in which winners can get amazing rewards like an oven and golden earrings. The best-dressed couple at Garba Nights will also get free movie tickets.
Commenting on the upcoming event, Mr Abhishek Bansal, Executive Director, Pacific Group, said, "The Ram Setu structure has been carried out on a monumental scale and is a labor of love from talented sculptors, designers, and artisans. It is a representation of our wondrous history and gives us an opportunity to witness with pride and humility. Pacific Mall D21 has always come up with out-of-the-box ideas to light up people's festive experiences and provide them with gallops of entertainment, laughter, and fun. This Dussehra event is a manifestation of those intentions."