You are here
Ganga Realty organizes a plantation drive at its head office in Gurugram
Ganga Realty organizes a plantation drive at its head office in Gurugram
Gurugram-based realty developer Ganga Realty organized a plantation drive at its head office in Gurugram witnessing enthusiastic participation from employees. The intent behind the plantation drive was to spread a message of an eco-friendly and greener environment where an effort from every citizen is crucial. Neeraj K Mishra, Executive Director of Ganga Realty was also present at the occasion and motivated everybody to plant saplings and engage in the plantation drive.
The employees of Ganga Realty planted 500 saplings in total. The company has always been a voice of reason and promoted pro-environmental initiatives and help in reducing carbon footprints and pollution to maximum levels by promoting Sustainable Architecture in the Indian real estate scenario.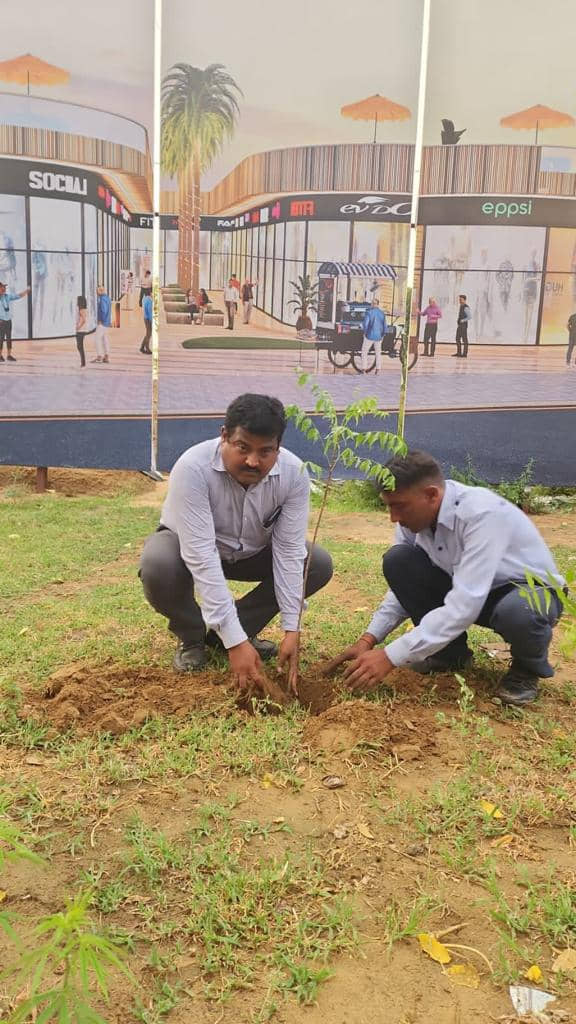 Commenting on the plantation drive, Neeraj K Mishra, Executive Director, Ganga Realty, said, "The plantation drive was organized to raise the collective consciousness of human beings towards environment welfare. I am elated that our employees showed wilful participation in the plantation drive and planted 500 saplings. We will continue to organize such initiatives to spread awareness among people."
Ganga Realty is one of the notable real estate developers in Gurugram and has announced luxury residential and commercial projects in the recent past. The company has also shown proactiveness in organizing CSR initiatives such as Blood Donation camps and Plantation Drives to underline the importance of spreading a noble message and environmental awareness among the general masses.