You are here
Pacific Group Brings In Christmas Cheer At Its New Delhi Malls With Cartoon Network's Holiday Hangout
Pacific Group Brings In Christmas Cheer At Its New Delhi Malls With Cartoon Network's Holiday Hangout
Pacific Group and Cartoon Network, a popular kids' entertainment channel, ushered in the Christmas and New Year seasons with Cartoon Network's Holiday Hangout engagements across Pacific Malls in New Delhi.
The activities around 'Cartoon Network Holiday Hangout' were held on the 17th and 18th of December at Pacific Mall, Tagore Garden and on the 24th and 25th of December at Pacific D21 Mall, Dwarka. Specially curated for kids, the holiday celebrations engaged and entertained mall visitors by enabling them to enjoy the spirit of the season alongside the coolest Cartoon Network toon stars – We Bare Bears and Ben 10.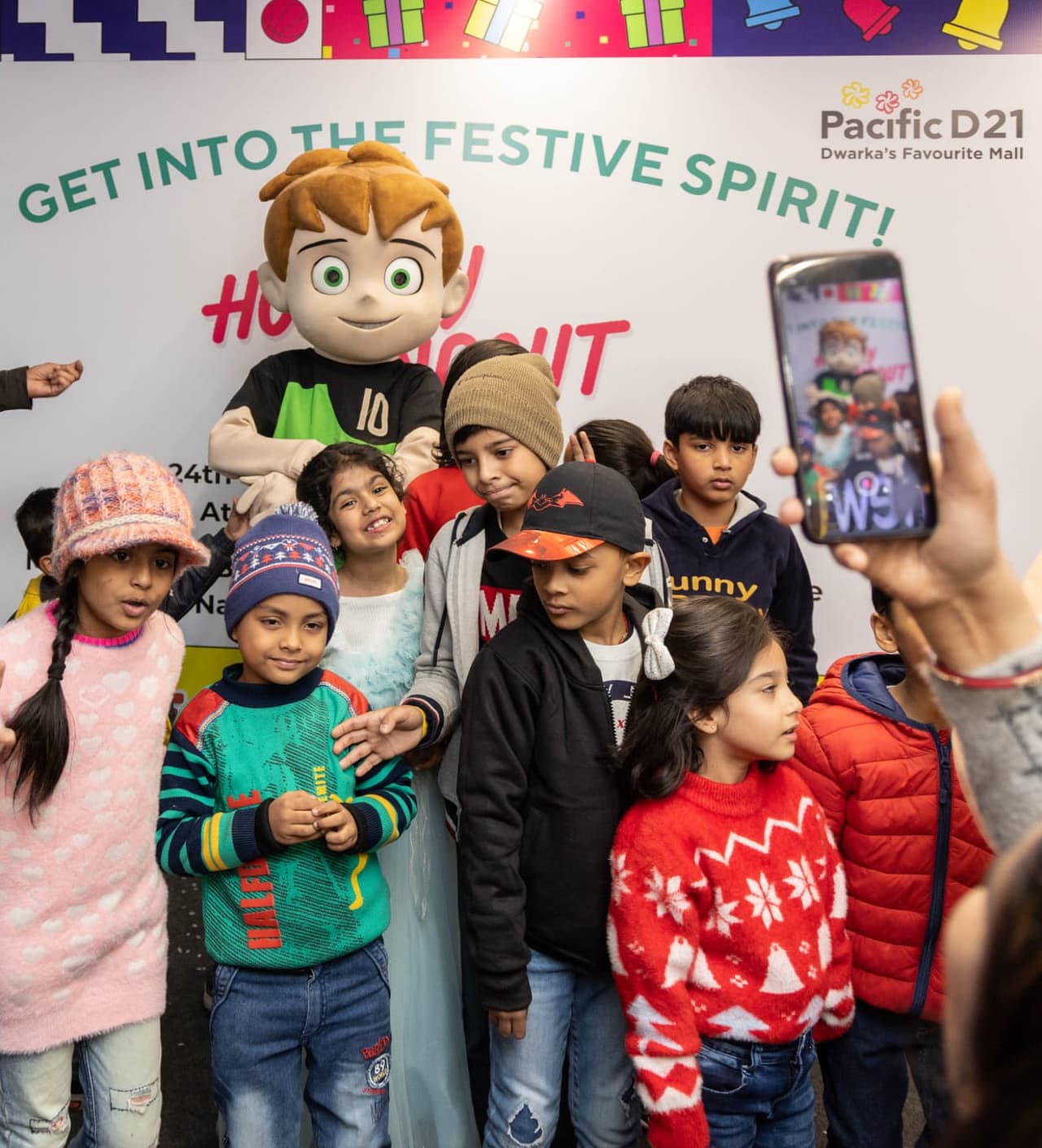 As part of the activation, kids interacted and danced alongside the awesome bears, Grizzly, Panda and Ice Bear from the globally popular Cartoon Network series 'We Bare Bears' and 'Ben 10'. The activities also had kids participate in exciting games and workshops such as cupcake making, nail painting, Christmas tree making, tattoos to remember the activity and much more. The colourfully designed setup with iconic and popular Cartoon Network shows raked up children's enthusiasm and nostalgia of parents and families.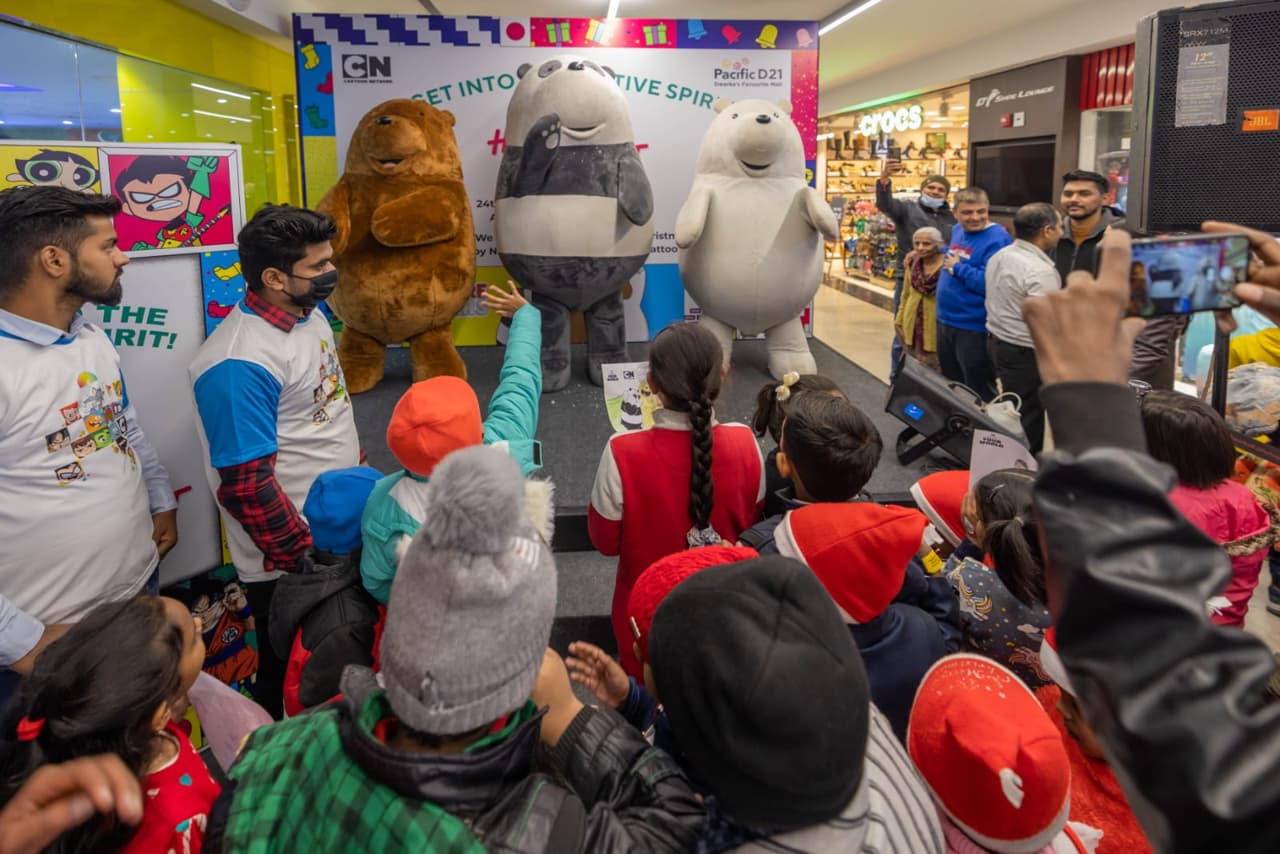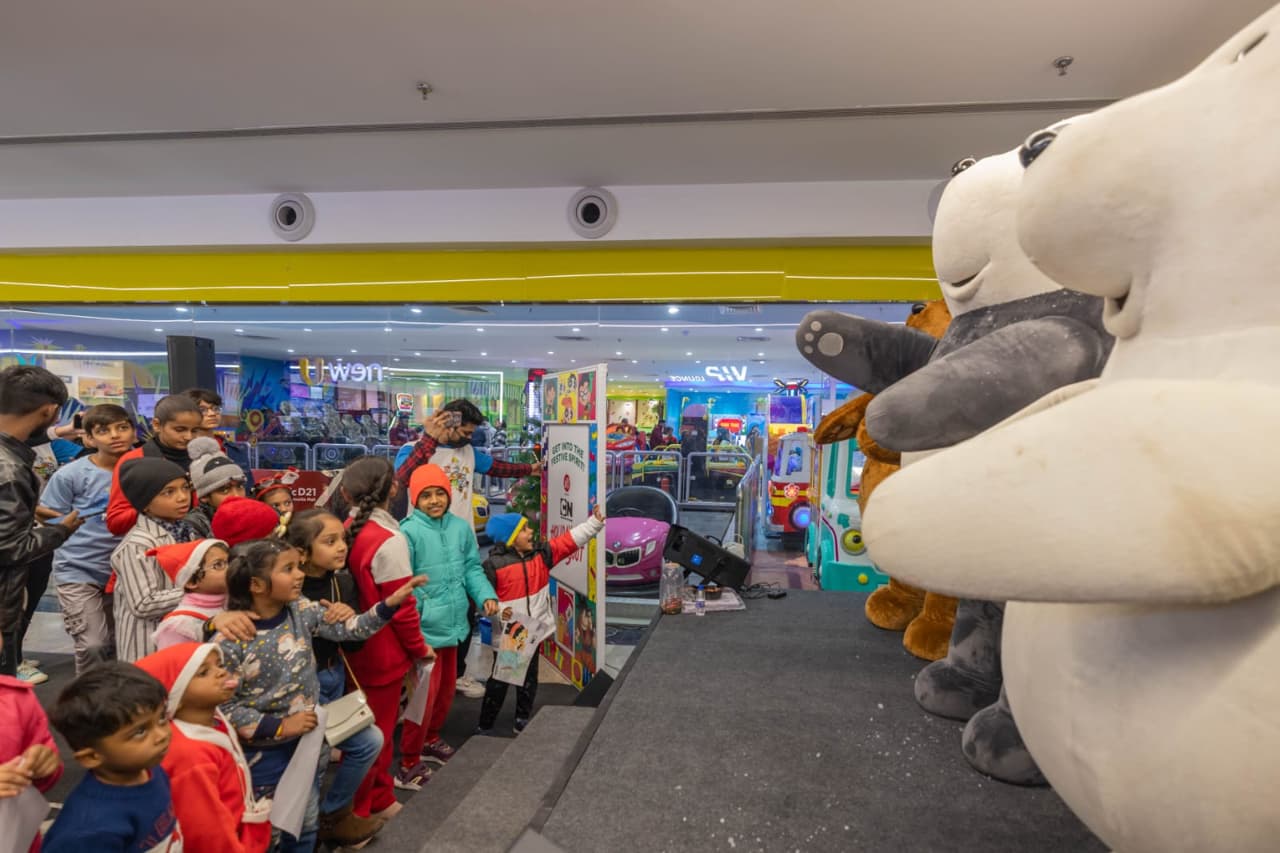 The 'Cartoon Network Holiday Hangout' at Pacific D21 Mall Dwarka added a new flavour to the 'Pacific Christmas Carnival' with Santrina-Meet and Greet, an adventurous raptor show, magic show, drawing competition, Christmas flea market and Fun Tattoo Booth serving as prominent attractions.
Abhishek Bansal, Executive Director, Pacific Group, said, "We were glad to partner with Cartoon Network and host the Holiday Hangout event at our malls. Kids are the most loyal consumers, and we were happy to welcome them in great strengths to our malls and organise fun-filled evenings for them along with 'We Bare Bears' and 'Ben 10'. Their faces were glowing with enthusiasm and happiness, and we are happy we could contribute to it."
About Cartoon Network India
Cartoon Network is a leading kids' entertainment brand in India, offering the best in original animated content, including multi-award-winning local and global hits like 'Ben 10', 'Teen Titans', 'Teen Titans GO!', 'We Bare Bears' and 'Lamput' as well as iconic chase comedy show 'Tom and Jerry'. Cartoon Network is currently available nationwide in Hindi, Tamil, and Telugu.
CartoonNetworkIndia.com is a destination where kids can find a large selection of cartoon character-based games, videos on demand, and a community site featuring personalised avatars and message boards. Cartoon Network, companion brand to POGO and Discovery Kids, is a brand created and distributed by Warner Bros. Discovery. For more information, visit @CartoonNetwork.India on Facebook, @CartoonNetworkIndia on Instagram and @CartoonNetworkIndia on YouTube.