You are here
Pacific Mall D21's 'Dussehra Celebrations' drops the curtain with high attendance and crowd cheers
Pacific Mall D21's 'Dussehra Celebrations' drops the curtain with high attendance and crowd cheers
New Delhi: Pacific Mall D21 organised a two-day Dussehra celebration and Garba Night, attracting massive turnouts. The special arrangement of the Vrat buffet for fast-keepers was praised by visitors, adding to the footfalls. Shopping Vouchers of fusion and renowned brands were also gifted to people. The crowds numbering to 6000+ gathered at the event and danced heartily to the Garba-DJ music. Competitions like best dressed couple were held, which saw winners pulling up victories and getting prizes like an oven, golden earrings and free movie tickets.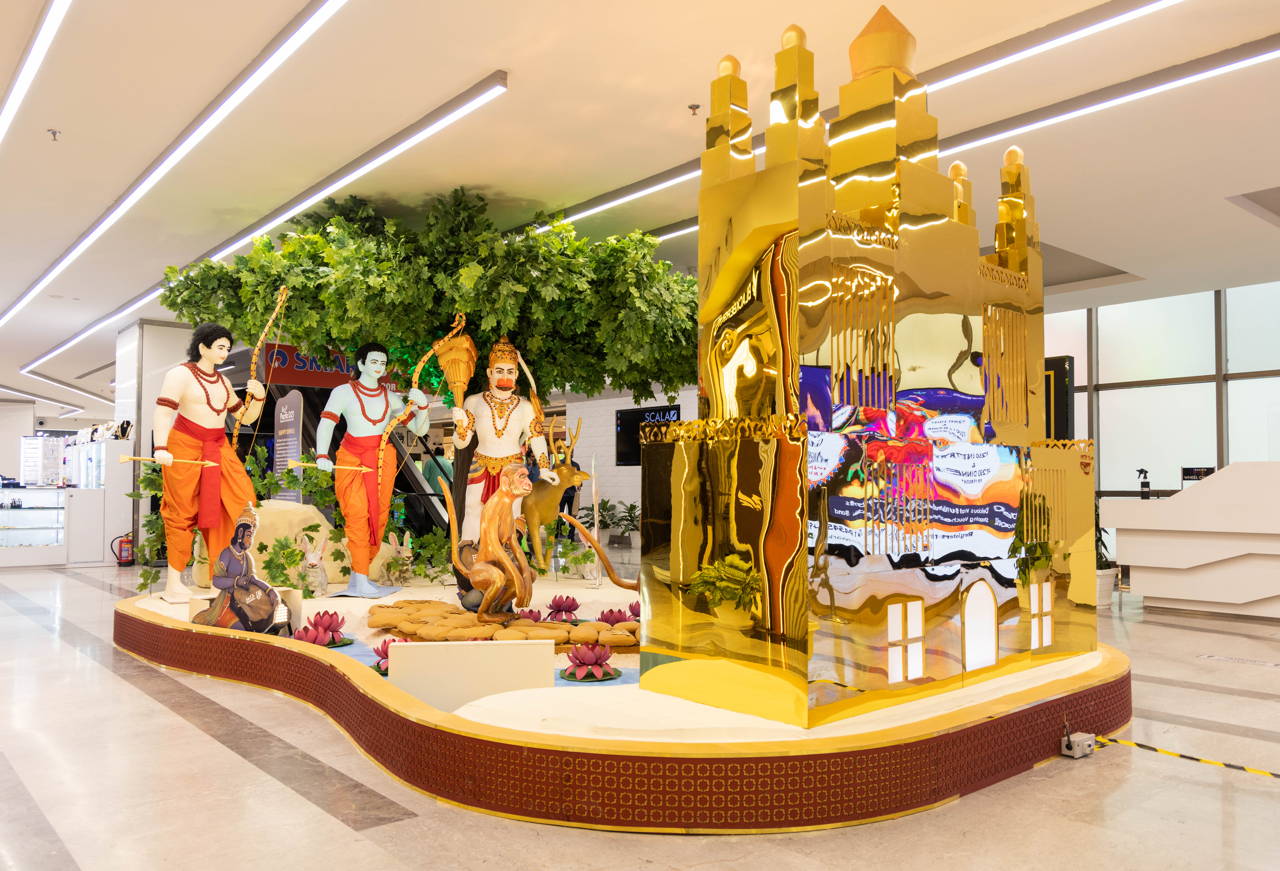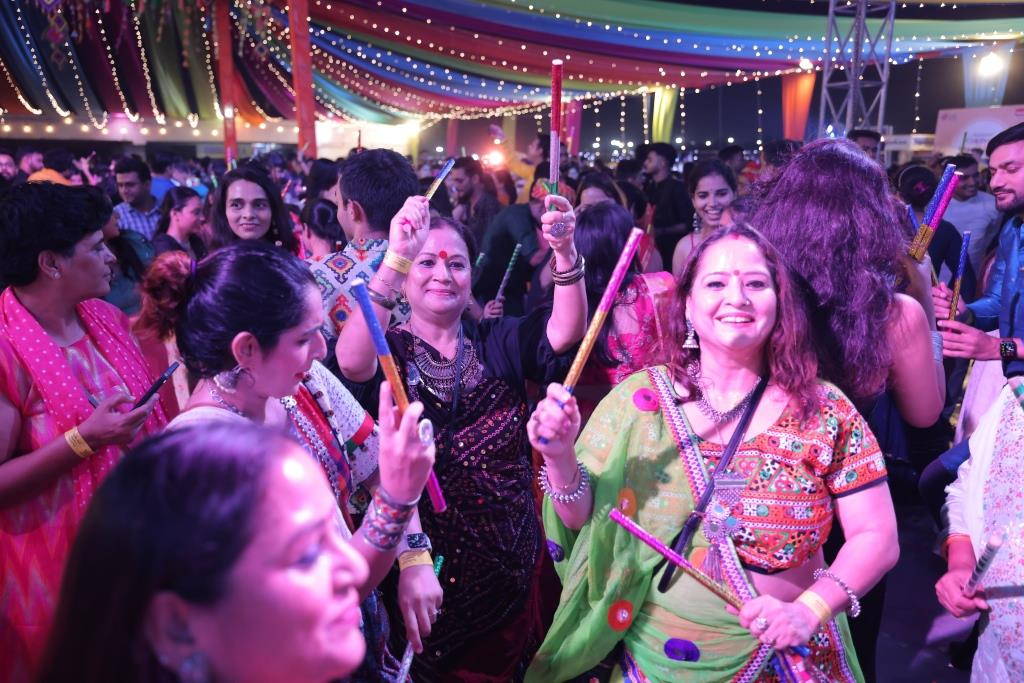 Pacific Mall D21 installed an expansive Ram Setu structure and enchanted viewers with the enigmatic presentation. This Dussehra special spectacle drew praises from across the corners as it was artistically planned and executed by Kolkata-based artisans.*
The special attraction of Pacific's epic Ram Setu reconstruction was Srilanka's design which was etched out through golden wrapped mirror acrylic colours.
Sharing his feelings about the Garba Night and Dussehra event, Mr Abhishek Bansal, Executive Director, Pacific Group, said, "The Pacific Mall D21 has always been headlining events that bring people together. Festivals are much more fun when we assemble and celebrate something on a huge scale. The Ram Setu structure was placed to give a vivid and poignant recollection of the ancient epic, Ramayana, which was the celebration of good over evil. We are grateful to the people who loved it and gave us a thumbs up for the massive artistic execution. Garba Night was another cynosure of the event. It has always been a congregational dance to mark Dussehra and Diwali festivities. It was wonderful we could provide a platform to accommodate thousands of people rupturing their hearts out with dances."