You are here
Pacific Mall in collaboration with Army Wives Welfare Association displays Panchtatva décor
Pacific Mall in collaboration with Army Wives Welfare Association displays Panchtatva décor
This International Women's Day Pacific Mall Tagore Garden, Pearl Academy Delhi and the Army Wives Welfare Association (AWWA) came together to curate a unique masterpiece of art and craftsmanship under the aegis of project Aahwan at Pacific Mall, Tagore Garden, which was inaugurated by Mrs. Veena Naravane, President, Army Wives Welfare Association, on Friday.
The décor symbolizes the five elements (Panchtatva) - Jala, Thala, Vayuhi, Akasa, and Jwala form the basis of all cosmic creation, and also represent the empowered women of today.
The uniqueness of the décor is the shadow box effect depicting each of the tatvas (elements) through various moods with associated colour themes which have been conceptualised by Ms. Ambika Magotra, Associate Dean, School of Creative Practice at Pearl Academy and represented alongside with mannequins depicting each of the elements, dressed in garments handcrafted by women working with AWWA under the guidance of Mrs. K. Lalitha Prasad, Chairperson AHAWAN and styled by students under the mentorship of faculties from Pearl Academy Delhi at premises of Pacific Mall, Tagore Garden.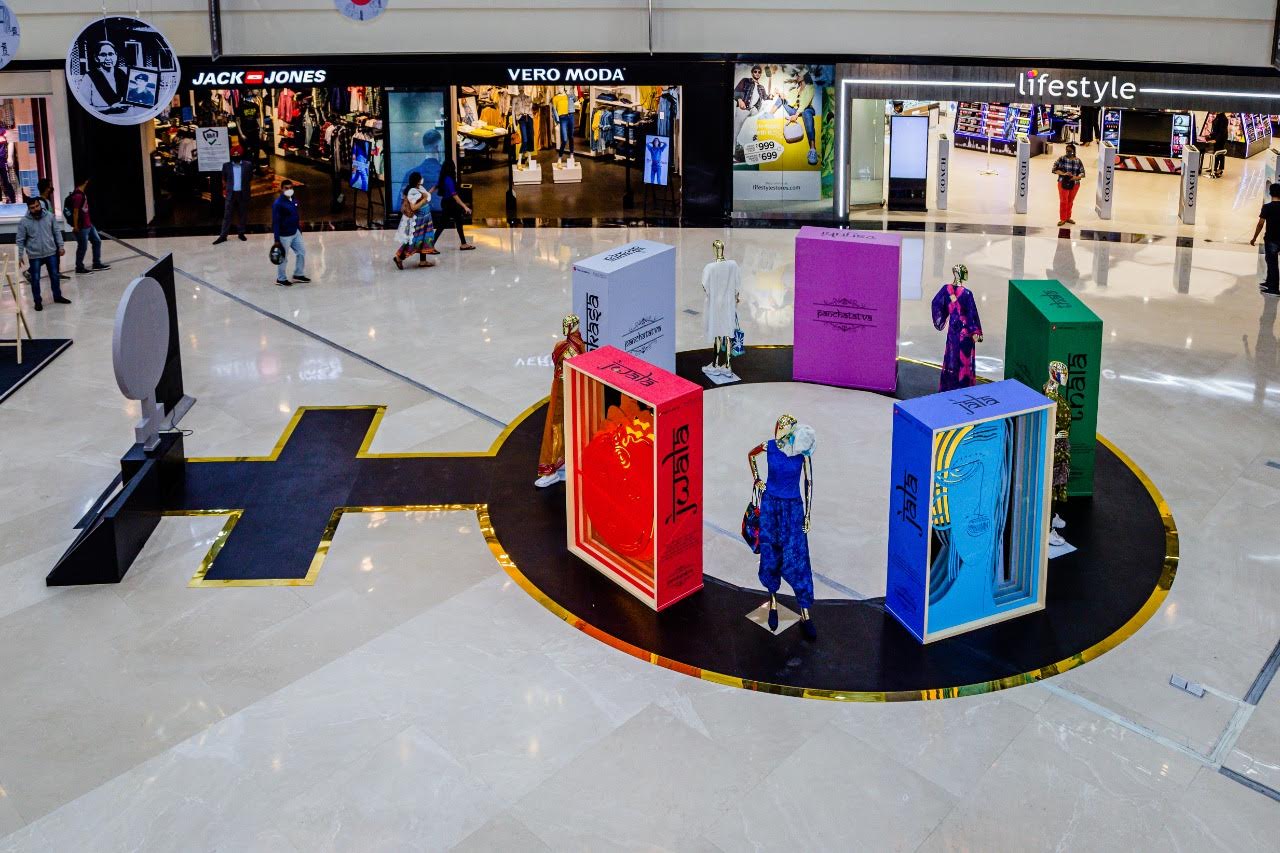 Along with the décor elements, the project Aahwan featured the artists and entrepreneurs from AWWA and had on display a wide variety of paintings, garments, and handicrafts. Mr. Abhishek Bansal, Executive Director, Pacific Group wishing the women said, "Our society and homes are very much dependent on women, and yet often we fail to acknowledge their efforts. With our décor we have tried appreciating their dedication and struggles in a unique and vibrant manner."