You are here
Preeti Shenoy's recently published novel, 'A Place Called Home' launched at Pacific Mall NSP- Pitampura
Preeti Shenoy's recently published novel, 'A Place Called Home' launched at Pacific Mall NSP- Pitampura
Best-selling author, Preeti Shenoy launched her latest novel, 'A Place Called Home' on 2nd July. The event was organised by The Pacific Mall NSP- Pitampura in association with Shelfebook Book Store.
Preeti Shenoy has authored 15 bestselling books that include 34 Bubblegums and Candies, Life Is What You Make It, Tea for Two and a Piece of Cake, The Secret Wish List, Love A Little Stronger, The Rule Breakers, and Wake Up, Life is Calling and many more. She ranks among the highest selling authors in India.
Preeti Shenoy is considered to be one of the best writers of modern times. She has also featured in Forbes' list of 100 Most Influential Celebrities in India.
'A Place Called Home' is about a woman protagonist's journey of self-searching, musings, and evolution through life. The book has been well-received on the online platform where it was launched about a week ago.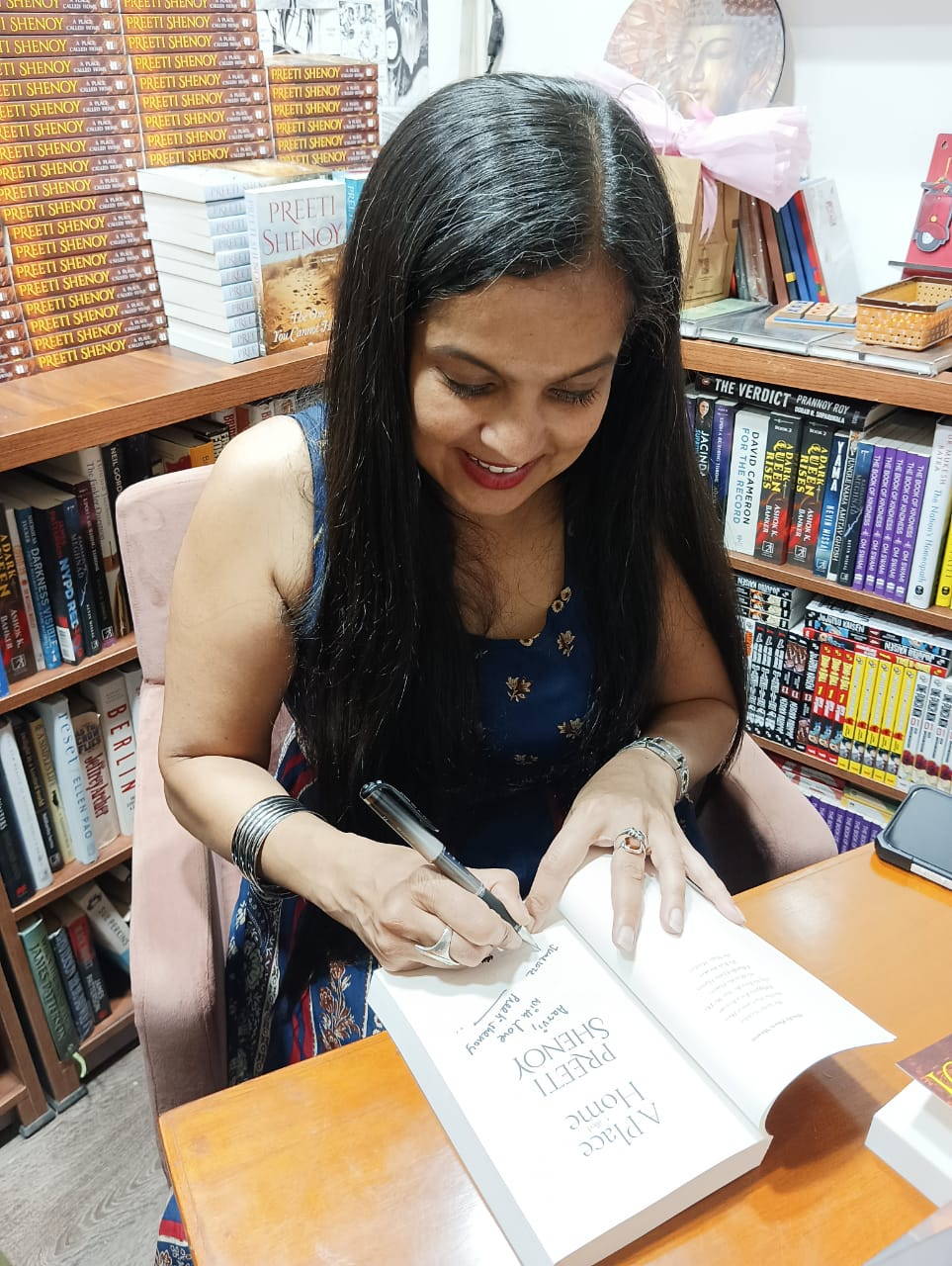 At the conclusion of the event, Mr Abhishek Bansal, Executive Director, Pacific Group, said, "It was wonderful to host a book launch event that celebrates the spirit of womanhood. It also reminds people that a good book is like a best friend that gives us comfort whenever we feel lost. Pacific Group has always been at the forefront of promoting pathbreaking creative products and talents. Seeing such a supportive and well-educated crowd at the event was amazing. I extend my deepest regard to the audience and the organising team for making this event a grand success."
Her work has been translated into many Indian languages and also into Turkish.
'A Place Called Home' is a 324-page work and has been published by HarperCollins India.