You are here
SMAAASH Expands its Presence in Delhi by Opening its brand-new Centre in Rajouri
SMAAASH Expands its Presence in Delhi by Opening its brand-new Centre in Rajouri 
SMAAASH's newly opened center at R Cube Mall, Rajouri is your one-stop solution for gaming and entertainment needs  
SMAAASH the world's leading lifestyle and entertainment powerhouse open its new center at R Cube Monad Mall in Rajouri, New Delhi. Along with its engaging and opulent atmosphere, SMAAASH offers a much-anticipated dose of gaming and entertainment with its distinctive and aspirational experiences. This modern entertainment center, located in the most affluent area of the city, serves as a doorway to fun and enjoyment. SMAAASH welcomes the competitive spirit, offers indulgence, and caresses your heart and soul.  
SMAAASH offers a unique adrenaline rush with highly advanced, Flagship Games i.e. Twilight Bowling & Cricket, Virtual Games, Vending and Arcade Games, Redemption Games, and virtual reality games within a hygienic environment. Come and step into this interactive and innovative gaming center that offers a treat of fun-filled adventure and complete entertainment to people of all ages. The destination has a lot to offer friends and family get-togethers, corporate outings, social gatherings, milestone celebrations, lip-smacking food, a variety of games, and a Zen ambiance. To add to the list of x-factors SMAAASH has trendy music by the best DJs in the city, to give you a great escape from mundane life.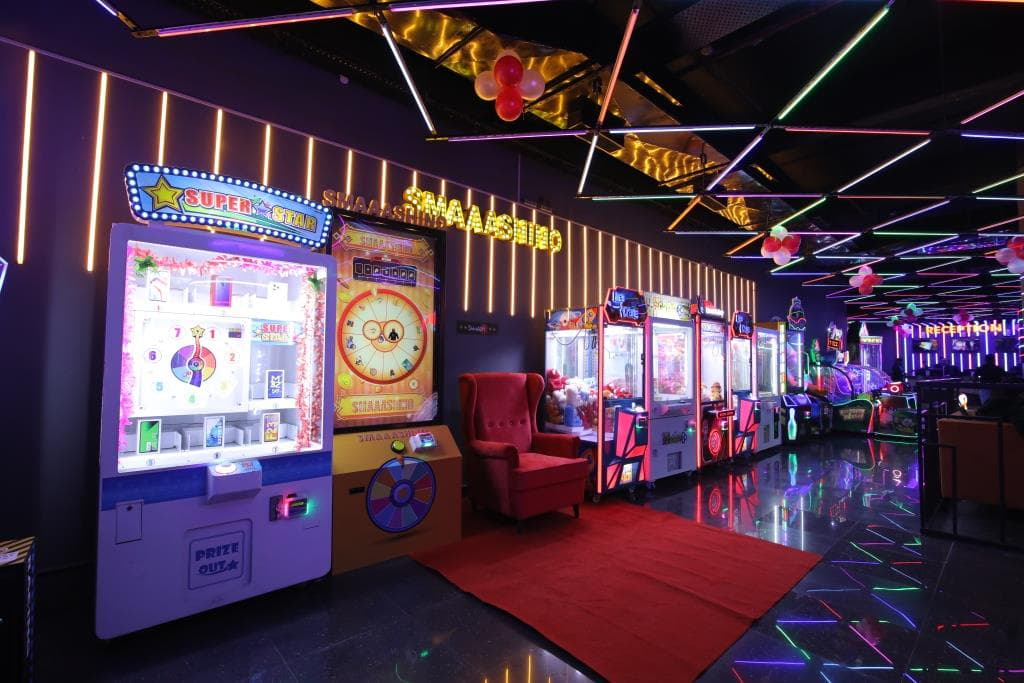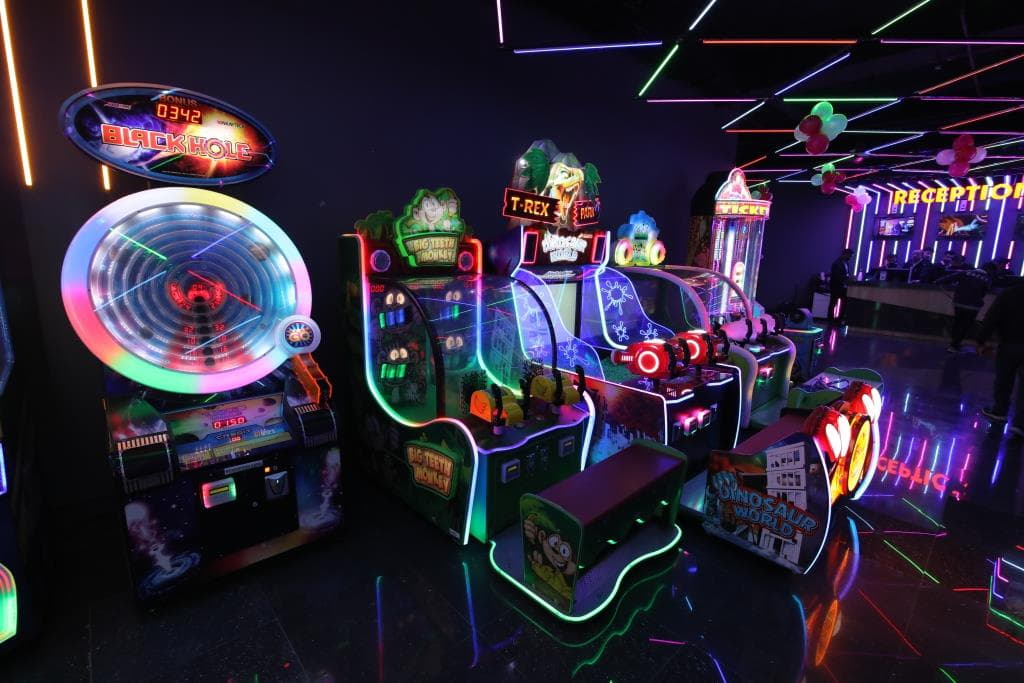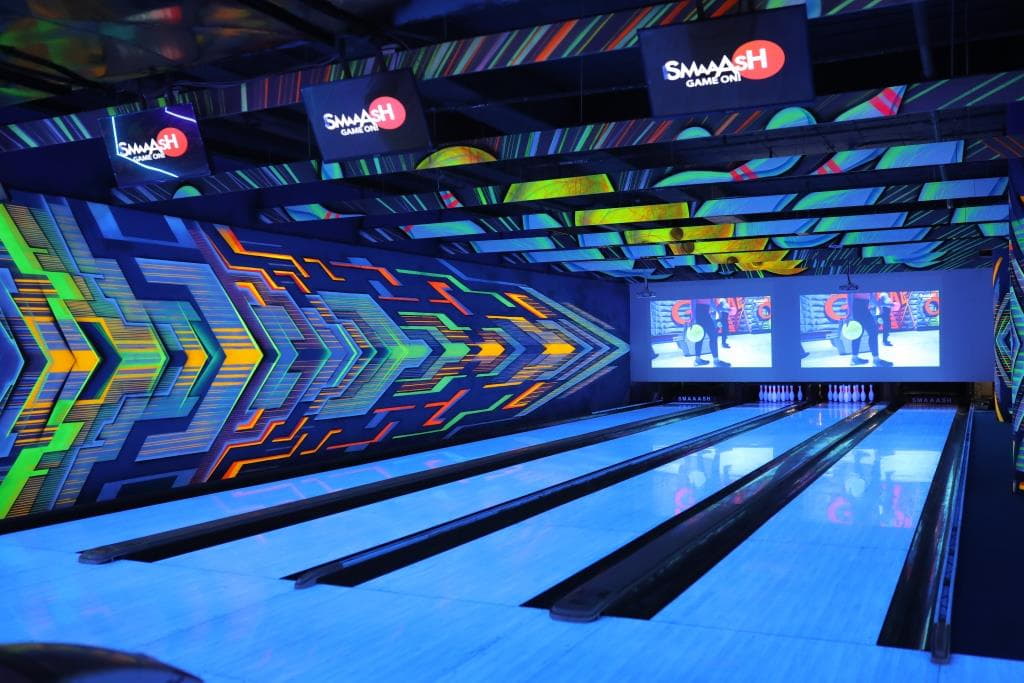 Talking about SMAAASH's new launch, Mr. Shripal Morakhia, Founder, SMAAASH, says, "Our Rajouri SMAAASH center is one-of-a-kind gaming and entertainment area with an ambiance that adheres to the SMAAASH concept of redefining sports entertainment experiences with our unique gaming experiences like bowling, cricket, and virtual reality games now pushing into physical space with a shooting arena. The facility seamlessly integrates its standout attractions and recently introduced games with having a great time with family and friends. The use of RGB and UV lighting in the playing segments, and highly trained staff to guide you on choosing games and starters to order while playing. Smaaash has a classy and cozy environment which makes a lifestyle statement itself and is like a gateway to good times".   
Very soon the brand will be unveiling a huge surprise on the F&B Front.  
ABOUT SMAAASH  
Launched in 2012, SMAAASH is one of India's acclaimed gaming and entertainment centers that blends sports, virtual reality, music and dining into an immersive, evolved, interactive and innovative social experience for family, friends and children alike. Helmed by its creative ideator, Shripal Morakhia, SMAAASH is renowned in the field of sports simulation technology and proprietary gamification technologies such as a unique twilight bowling zone, motor racing and bike racing simulators and the go-karting tracks (in Mumbai and Gurgaon).  
Being a virtual reality-led entertainment gaming center – vastly credited to its in-house research and production capabilities – head-mounted displays are used to produce games such as Walk the Plank, Finger Coaster, Cockpit 360, etc. SMAAASH implores the child in you to joyously revel in an unmatched range of activities ranging from highly interactive sports simulators to many more thrilling and recreational attractions. Redefining sports entertainment and customer engagement with ground-breaking entertainment ideas and novel dining concepts, SMAAASH has something for everyone, anyone of any age making it a perfect destination for kids of all ages.