You are here
The Portrait of Woman Power - Pacific Mall with Fujifilm Instax
The Portrait of Woman Power - Pacific Mall with Fujifilm Instax
27th March, New Delhi: The Delhi Street Art team has created a stunning photo montage masterpiece to celebrate the Power of Women. Collated from over 5000 photos of women visitors taken at Pacific Mall premises throughout March, the artwork commemorates International Women's Month. It highlights the strength and diversity of women from all backgrounds and ethnicities.
The mall invited female patrons and visitors to participate in the project by having their photos clicked with Fujifilm Instax cameras. The resulting images were then processed and carefully matched to create a composite layout of a larger image depicting the woman of today.
The initiative aimed to showcase women's power and contributions to society, and the final result is a testament to their strength, resilience, and beauty. The artwork, which is on display for all to see, is a unique original representation of the collective power of women.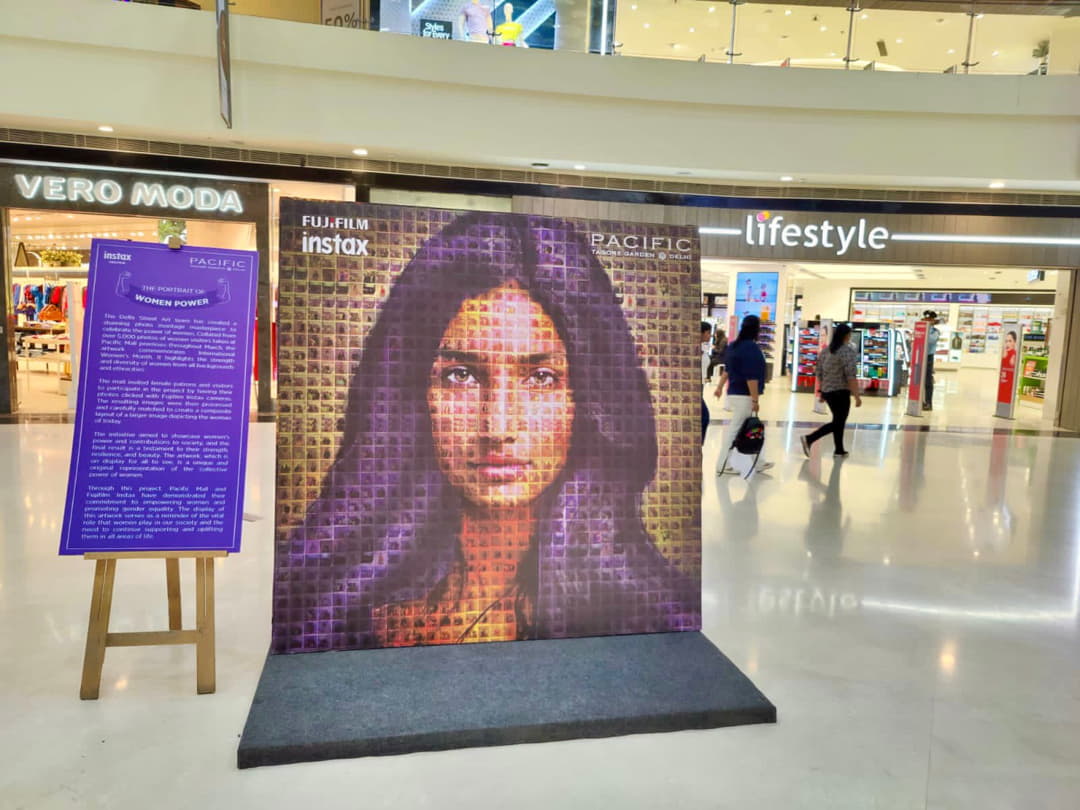 Through this project, Pacific Mall and Fujifilm Instax have demonstrated their commitment to empowering women and promoting gender equality. The display of this artwork serves as a reminder of the vital role that woman play in our society and the need to continue supporting and uplifting them in all areas of life.
Initiatives like this celebrate the power and contributions of women to society. Despite being a visually stunning artwork, its appeal is celebrating women's power, diversity and strength. This artwork supports women's empowerment and recognizes and celebrates the vital role that women play in our society while promoting gender inclusivity in all aspects of life. We also thank Fujifilm Instax for partnering in this project said Mr. Abhishek Bansal,Executive Director,Pacific Group.